Premium jobs
YACHT MANAGER Royale Oceanic International Yacht Management (RO) requires a dynamic Yacht Manager to join their team based in the North Eas…
Chief Stewardess required for 40m Sailing Vessel Yacht Commercial. STCW 95. €4,300 - €4,500 Euro per month could be negotiated due…
First Mate/Deckhand required for 40m Sailing Vessel Commercial. Min requirements RYA Yacht Master Offshore Sail Commercially Endorsed. &euro…
Chief Engineer required for 40m Sailing Vessel Commercial. Min requirements Y4 MCA or equivalent CEC. €6,000 - €7,000 Euro per mon…
Explore Company is a retained executive search firm seeing to recruit for a family office, a CEO of Marine Operations. The CEO of Marine Ope…
Purpose of Position Project management of allocated super yacht or residential/commercial projects. Drive the order conversion of allocate…
Industry leading Chief stewardess - Fantastic package on offer for the very best Chief stewardess candidates. Hill Robinson is now rec…
At Imtech Marine, we are focused on excellent engineering. Our technical knowhow and solutions make our customers' projects succeed. Pa…
Crew Agency Manager. &nbspPeter Insull's Yacht Marketing, a long standing leader in the yachting industry, is searching for an experienced M…
---
Most recent jobs
Deckhand required for Motor yacht
Temp Deckhand to join an 60-m+ private M/Y in Caribbean (ATM-157) Fancy a temporary deckhand position in the sunshine?  Do you have a d…
Stew required for Motor yacht
Viking Recruitment #6302 A 2nd Stew/Masseuse is required to join a 40m+ private motor yacht based in the Med. Suitable candidate will need…
Stew required for Motor yacht
Our client, a 69m motor yacht, is seeking a Lead Service Stewardess to complete the interior team. The yacht is permanently based in Asia -…
Deckhand required for Motor yacht
Viking Recruitment #6297 An exciting opportunity has arisen for a Deckhand to join a 90m+ motor yacht as soon as possible. A proactive and …
OOW required for Motor yacht
Viking Recruitment #6299 An 80m+ Motor Yacht wishes to recruit a 2nd Officer as soon as possible. Candidates are required to hold OOW Unlim…
Stew required for Motor yacht
Viking Recruitment #6298 We have a fantastic opportunity for a well presented Stewardess/Hairdresser to join an 100m+ Motor Yacht as soon a…
Stew required for Motor yacht
Viking Recruitment #6155 We are looking for an experienced Stewardess to join a 100m+ Private Motor Yacht. Previous yacht experience is ess…
Stew required for Motor yacht
Viking Recruitment #6154 We are seeking an experienced Senior Stewardess/Head Housekeeper to join a 100m+ Private Motor Yacht. The ideal c…
Chef required for Motor yacht
Viking Recruitment #6296 A motor yacht in excess of 90 metres are looking to hire a Sous Chef. Ideal candidate will be culinary trained, wi…
Senior Management worker required
YACHT MANAGER Royale Oceanic International Yacht Management (RO) requires a dynamic Yacht Manager to join their team based in the North Eas…
---
Latest news brought to you by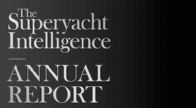 Final call...
The discounted offer on The Superyacht Intelligence Annual Report ends in 72 hours, so buy your copy now.…
Trend of fraudulent PSC requests emerging
The Bahamas Maritime Authority has issued an alert following being advised by the Caribbean MoU of incidents involving requests for vessel's information from parties claiming to be representatives of …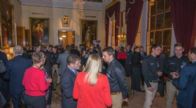 UKSA relaunch calls for awareness of crew career
On 25 February, 2015, UKSA relaunched its Professional Yacht Cadetship (PYC) for and introduced its new funding programme (PYCB) as part of an evening that called for raising the awareness of the career paths…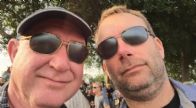 Cleaning up
In 2012 father and son team Captain Ted Sputh and Captain Carl Sputh began testing their superyacht exhaust-treatment system clean-exhaust. After two years of testing on multiple superyachts, we catch up with t…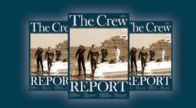 The first issue of 2015 is here!
The first issue of The Crew Report to grace 2015 - issue 72 - is here and ready for you to download at the click of a button. This issue sets the tone of professionalism for the year, and takes a serious look a…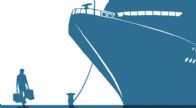 Unlimited options
More crew are considering obtaining their Unlimited tickets, allowing them to be at the helm of yachts larger than 3,000gt. In issue 72, first officer Paul Duncan looks at the paths available to existing supery…
Featured Listings